The Wembley Pharmacy Clinic
Our highly-experienced and caring Clinic Sister offers valuable advice and assistance with your primary healthcare needs.
Sister Ros Sutherland qualified as a General Nurse in 1978 and as a Midwife in 1979. She has also completed a number of Vaccinology courses, and most recently a Paediatric Nutrition course in 2017.
The Clinic is Discovery Vitality and Momentum Wellness accredited. All reporting is done in accordance with medical and medical aid requirements.
The Wembley Pharmacy and Baby Clinic is open Monday to Friday 8:00 am to 4:00 pm.
Please WhatsApp to check our Immunisation stock before coming to the baby clinic.
WhatsApp on 076 317 2709.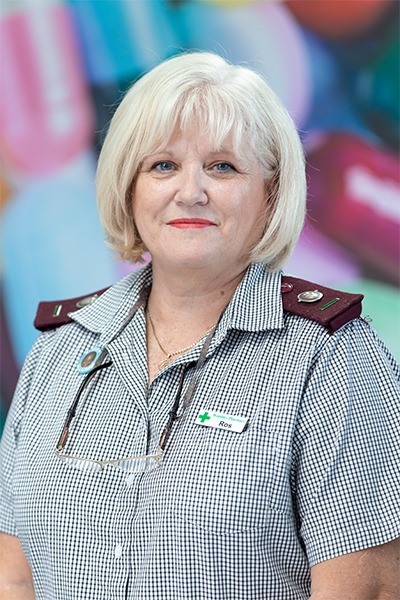 Clinic Hours
Monday – Friday : 8am – 4pm
Closed on Sunday & Public Holidays
Closed for lunch from 2pm – 3pm every day
Baby Immunisations
Please contact us ahead of your visit to the baby clinic to check our baby immunisation stock levels.
Monday to Friday: 8:00am – 4:00pm
WhatsApp: 076 317 2709
Call: 033 394 7855
General
General Checkup
Blood Pressure
Glucose Levels
Cholesterol (Total cholesterol, not split)
Discovery Vitality Testing
Momentum Wellness Testing
Hemoglobin Check (Iron Levels)
Urine Tests (For pregnancy and infections)
Family Planning
Baby Clinic & Family Planning
Our Clinic Sister is a Qualified Midwife and Family Planning Practitioner
Midwifery Services and Consultations
Contraception Planning
Immunisations – 9 Stage Programme
Baby Wellness Programme

Weight Checks
Nutrition Advice
Illness and Colic
Teething, and more
Injections
Contraception – Injection and Oral

Free Government Supplied Medication
Also Commercial Retail Medication

Vitamin B
Neurobion
Voltaren and Pain
Homeopathic Injectables
Other
Suture (Stitch) and Cast Removal
Travel Medication and Advice
Ear Checks and Cleaning
General Medical Advice
Future Services: Visa Application Check-Up